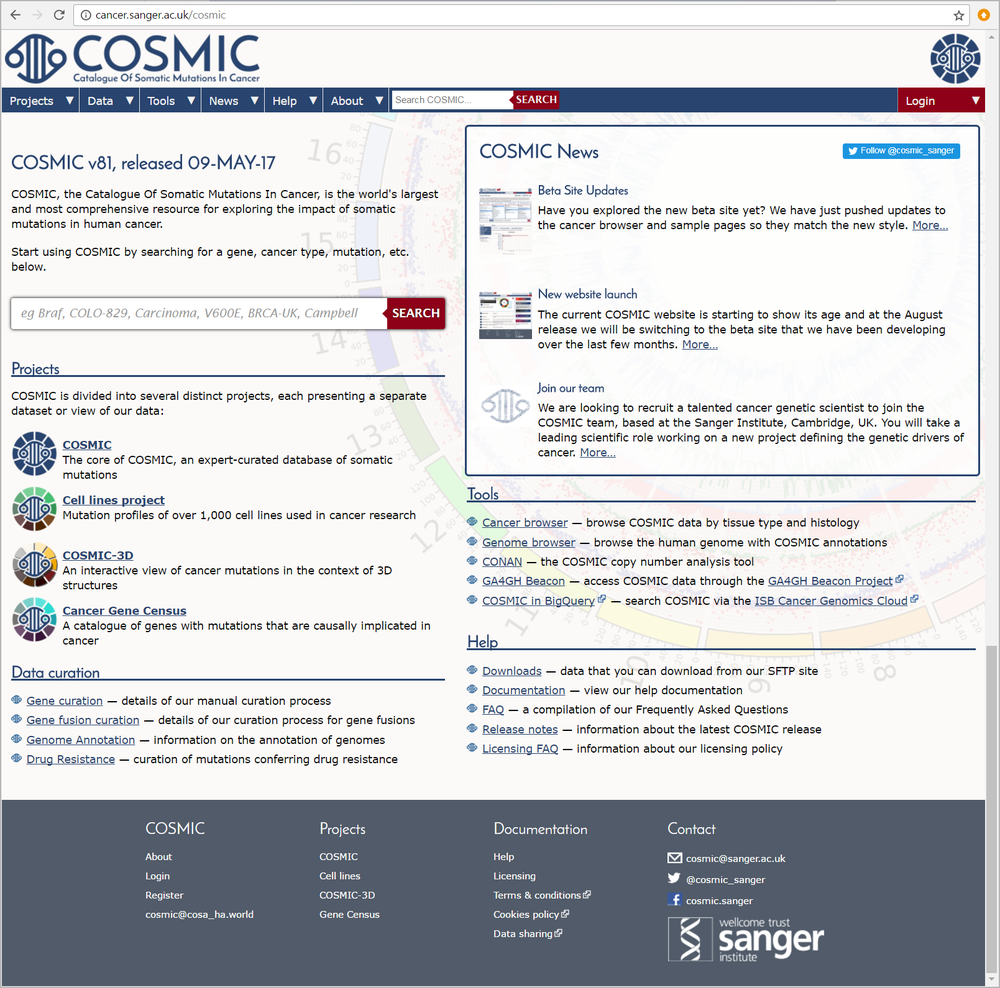 The new website has launched
The restyled website is complete and so we have now switched it over as the main website with the old COSMIC site becoming legacy. The changes have been designed to give the website a modern look and feel, and to allow for the incorporation of new tools that are under development for COSMIC.  
The legacy site is no longer being developed, although the data have been updated with this release (v82) as has the GRCh37 (archive) site which has also become legacy. Both will, however, be turned off at the November release, so we encourage users to make the switch to the new sites across the autumn. Of course, we will continue to provide our download files as both GRCh38 and GRCh37 versions for the foreseeable future. 
The key features include a modern look and feel with updated page layouts and the option to personalise the menu panel for the gene and sample pages in order to display only the information relevant to what you are working on. There is a new 'targeted screen' filter on the gene page and cancer browser, giving you more choice about how you filter the results. There are also new download options for filtered data sets that avoid using SFTP. Finally, this has allowed for the incorporation of new features such as the Hallmarks of Cancer. We previously gave a detailed overview of the features in the new site, which you can read here. If you have any concerns about the legacy site or any suggestions about the new site, please email cosmic@sanger.ac.uk, we would be delighted to hear your feedback.