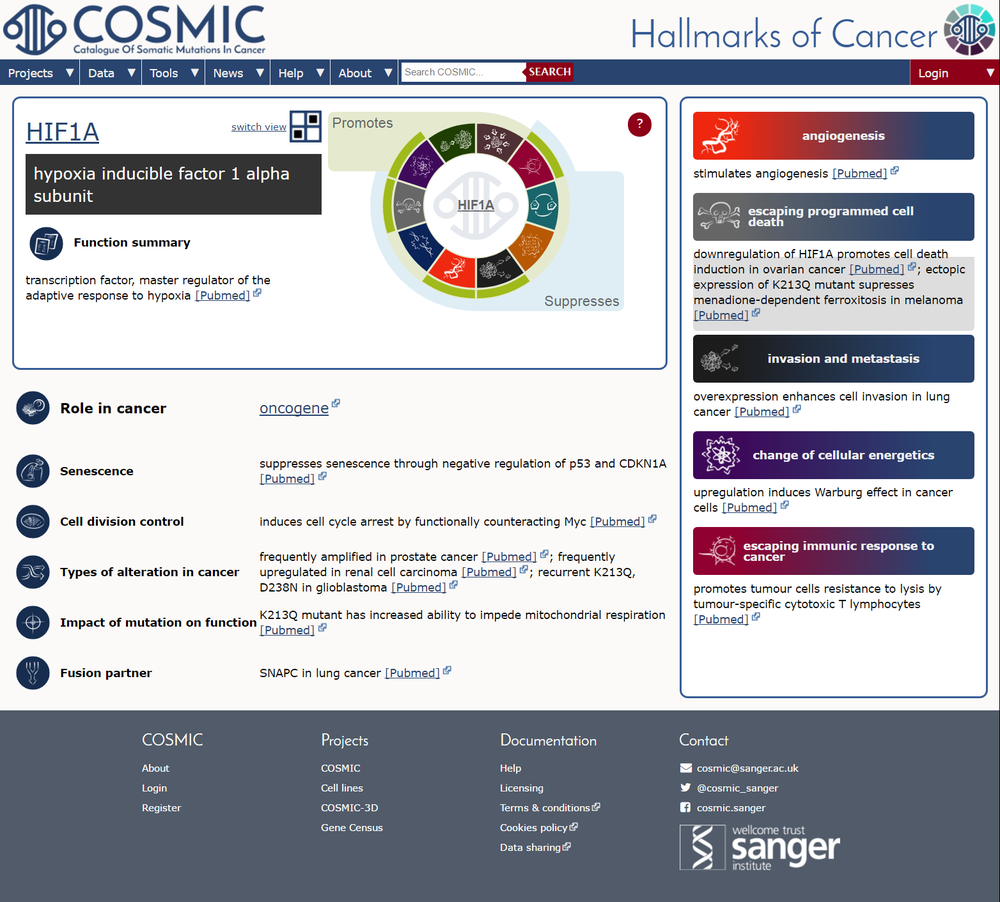 Edited 3rd August, with the COSMIC v82 release the beta site is now the current site.
The current COSMIC website is starting to show its age and at the August release we will be switching to the beta site that we have been developing over the last few months. This will mean that with COSMIC v82 the current beta site becomes the live site, while the current live site will be relegated to legacy status. As the beta site is now nearing completion, we encourage users to switch over and have a look around the new site. There is a link to the beta site at the top of the homepage. 
The same data are available in the two sites and the difference is largely in the look and feel; we have been working to give the site a more modern feel and to improve the usability of some of our key pages. We've also been adding new functionality, such as the cancer hallmarks, and making layouts more intuitive and user-friendly. We previously outlined the changes between the two sites here. 
The legacy site is no longer being developed but the data will still be updated with the August release (v82). It will, however, be turned off at the November release, so we would like users to make the switch sooner rather than later. If you have any concerns about this please contact us on cosmic@sanger.ac.uk. Any feedback on the new site is also welcome.