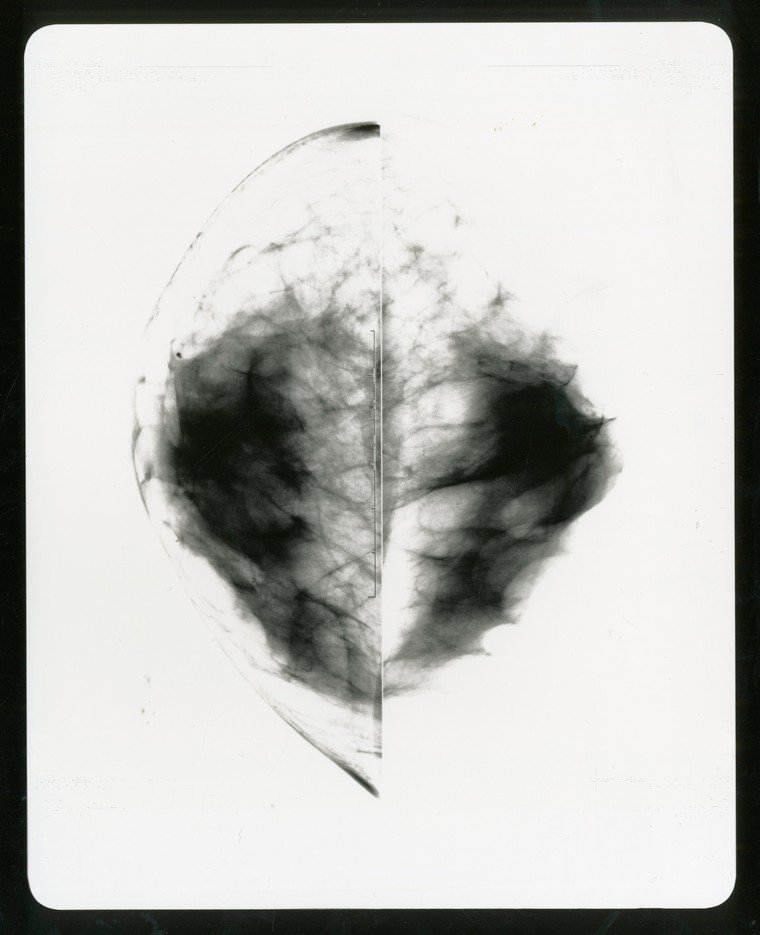 Mini focus: Breast implant-associated cancer
There has been recent media coverage, including this Guardian article, about breast implant-associated cancer. Although very rare and usually with a good prognosis following surgery, the Guardian reported 287 diagnosed cases affecting women in Europe, which has resulted in 11 deaths. Currently the implant types most associated with this disease have been withdrawn from use in France and Australia only.
From a clinical perspective, this is a lymphoma, not a traditional breast cancer. The COSMIC Curation team have been hard at work looking into the various aspects of this disease and curating papers for the v91 release in March. This mini disease focus will include 77 Breast Implant Associated Anaplastic Large Cell Lymphoma (BIA-ALCL) samples from 8 scientific publications. We will have more details about what else will be included in the v91 release shortly.
Image: Healthy breast mammogram, artwork. Credit: Chiara Salvi. CC BY