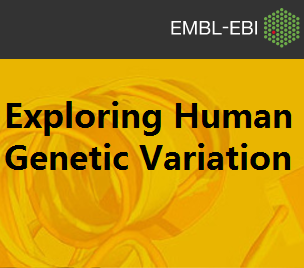 Exploring Human Genetic Variation Workshop
Do you want to understand more about genetic variation? Are you aware of the resources available for finding, viewing and exploring variant data? Are you trying to link variant data to phenotypes?
COSMIC will be presenting at the Exploring Human Genetic Variation workshop series aimed at introducing users to data resources and tools developed by EMBL-EBI and the Sanger Institute. The two day series aims to highlight the various tools available that can help you better understand genetic variation. The COSMIC team will give you a general overview of the system followed by a hands on tutorial highlighting how various aspects of the COSMIC website can be utilised for exploring the landscape of somatic mutations across cancer.
This course is based at EMBL-EBI at the Wellcome Genome Campus on the 18th and 19th of July 2017, places are limited, for further details and to apply please click here. 
The programme for the two days is shown below: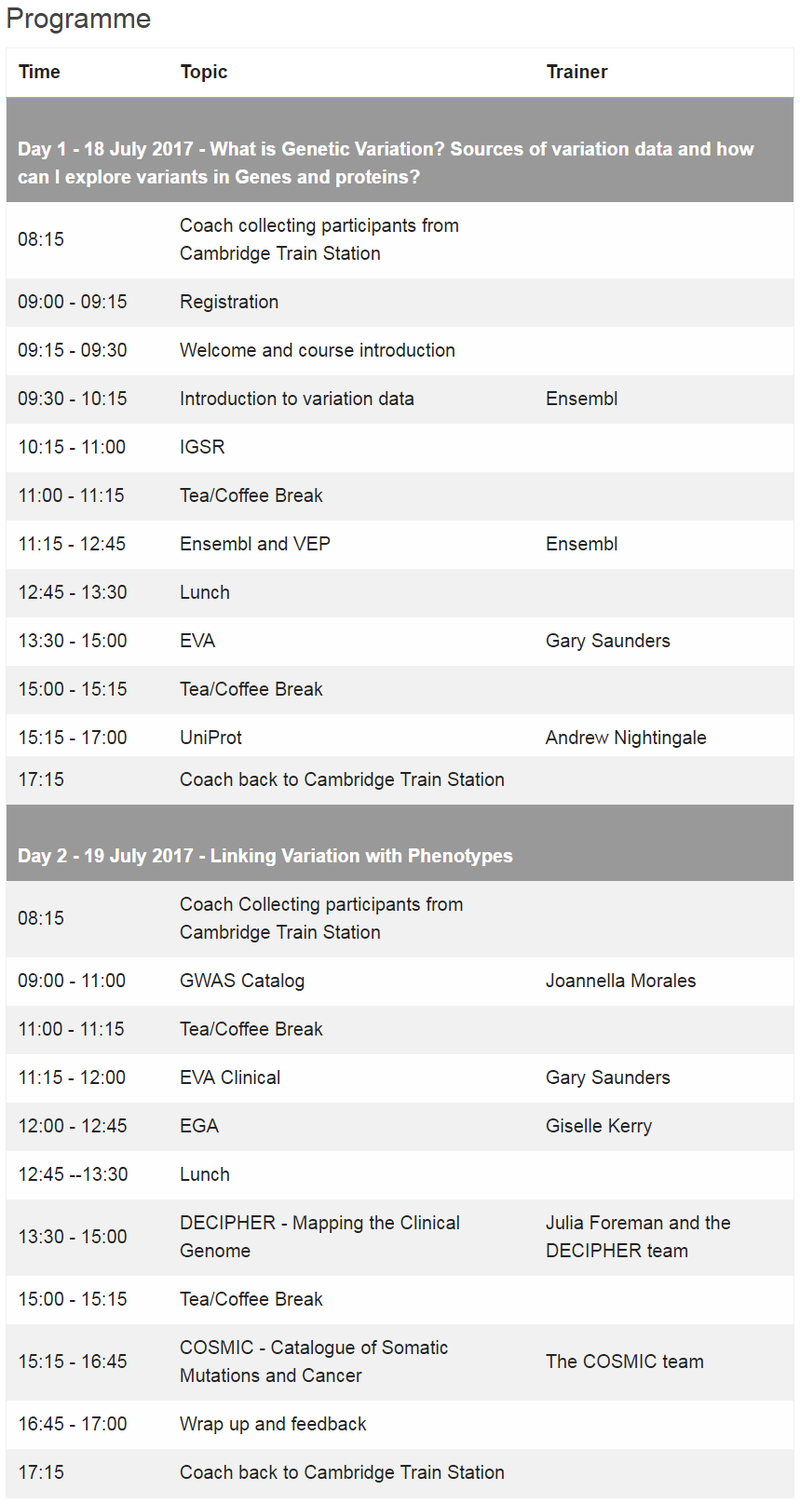 No prior experience of bioinformatics is required, but an interest in finding out more about variation resources and an undergraduate level understanding of biology would be of benefit.